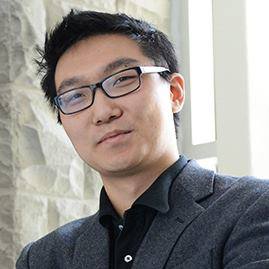 Welcome to my personal and professional place on the web!
I'm an MD/PhD Student in the Schulich School of Medicine and Dentistry at Western University, where my PhD is being completed in the Heit Lab in the Department of Microbiology and Immunology.
I completed my undergraduate degree in Integrated Science with a Concentration in Biochemistry and Biomedical Sciences at McMaster University, where I completed my senior thesis in the Bowdish Lab in the Department of Pathology and Molecular Medicine.
My research interests lie in immunology and infectious disease, particularly in the fundamental biochemistry, genetics and cell biology processes that underlie the pathogenesis of infectious and autoimmune disease. I believe that in order to effectively treat a disease, we must have an understanding of the fundamental biology of the disease process. This is why I am particularly  interested in translational research in immunology and the pathogenesis of disease.
Basic science has much to say about improving clinical practice: it's just up to us to make the right connections and ask the correct questions.